Integrate real-time engagement and activity data from ClearSlide with CRM
ClearSlide engagement dashboards provide powerful visualizations to support sales and marketing teams at every level. Integrate real-time engagement and activity data from ClearSlide with CRM data for a complete view of buyers and sales cycle progression – in easy-to-distill reports and dashboards.
Customer analytics dashboards, reporting, and real-time alerts provide teams across the organization access to prospect and customer engagement analytics in any format. Access aggregated data for benchmarking or drill into specifics down to the opportunity or specific activity. ClearSlide is your system of engagement to centralize interactions across communications channels (email, online presentations, and in-person meeting) from your sales, marketing, and services teams.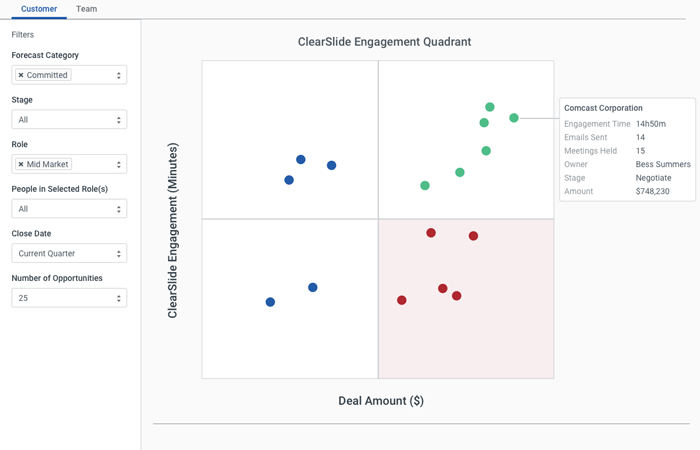 Engagement Quadrant Dashboards
Use dashboards in Salesforce to easily map deal size against ClearSlide engagement to manage pipeline, focus resources on deals at risk, and improve forecasting. Visualize opportunity engagement across sales stages, and drill into activity and engagement details to coach on the deals that matter.
Account-Based Management
ClearSlide provides a single view into activity and engagement history, allowing teams across the organization to share insight on prospect and customer health. Recent and aggregated content engagement focuses sales reps and Sales Leaders on the most interested prospects. Account engagement provides the needed context for better quality interactions that can move deals forward faster.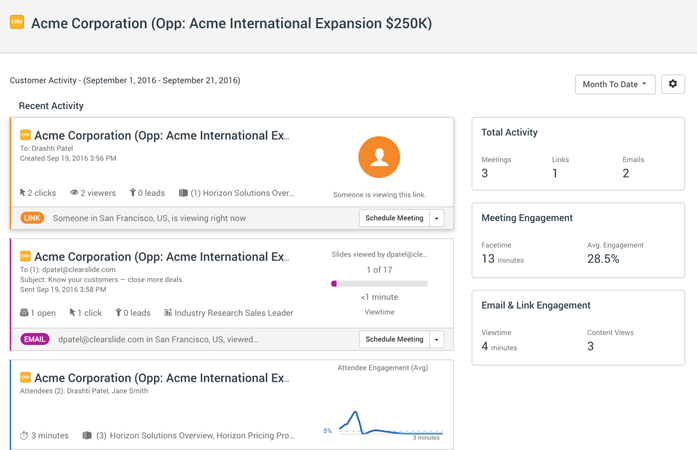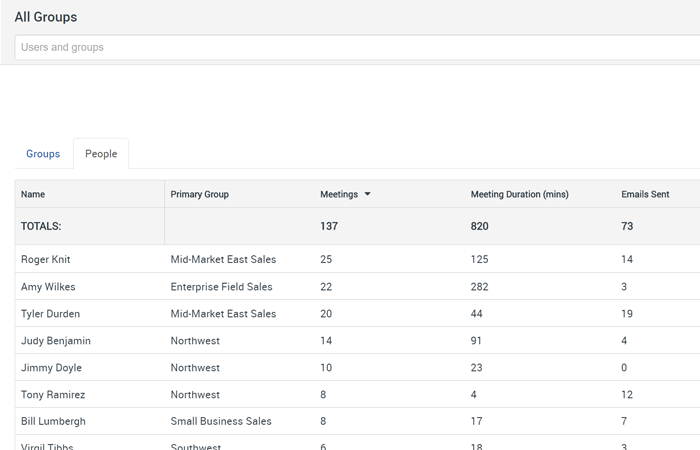 Team Engagement
Tap into detailed engagement across every sales interaction- across emails, online presentations, and in-person meetings to gauge which deals are most likely to close, and benchmark team and rep performance. Easily save custom reports – or follow accounts or reps – for in 1:1s and deal reviews.
Content Engagement
Presentation and Slide Insights provide actionable insight to identify the content that is resonating with customers. Slide-by-slide engagement analytics show how sales teams are using approved content – what content, what channels, which accounts – and how customers are actually responding to campaigns. Test and adjust messaging based on how effective content is at actually engaging buyers.